~ Angel series ~ Long-selling secret
~ Superb touch ~
Fluffy, mellow
What is an angel stall?
Angel stalls are wrapped around the most sensitive neck, so unlike textiles"Sweet"Roughly knit"touch"Is pursuing.
It is a stole created by researching for many years, carefully selecting threads, and making full use of advanced technology.
While maintaining the balance with the basic strength, by gently knitting with a low gauge (coarse and rough knitting) so that it contains air, it has a fluffy feeling like feathers of another dimension, and the mesmerizing superb of Toro Toro. It will be the touch of.
〇 ~ Cashmere knit to grow ~ What is the goodness of knit stall?
Woven fabrics are the mainstream of cashmere stoles, but knit stoles are stalls that you can't let go of once you use them.
-Characteristics of angel stalls-
★Loosely sweetly knitted cashmere with plenty of airSuperb warmth
★Anywayslight!I forget to wear it
★Even if you hang it on your shoulder, such as from the top of a coat, it is knit so it is hard to fall off
★The stretch of the knit fits the body and neck and is easy to roll
★Convenient to wrap around and carry (easy to handle without wrinkles)
〇 ~ Cashmere to grow? ?? "Fluffy and fluffy"


And easy to clean
UTO cashmere grows up! !!
We often get questions from our customers, "How do you grow them?", But in reality, they grow easily!
UTO cashmere knit products"Machine wash at homeOK"(Drum type is not possible)
Plenty of 2 to 3 times a year"Water"(*The entangled fibers are removed by washing with (point)"Fluffy"As you get older, you can enjoy the texture that is different from when it is new.
*The angel series can be washed normally. Please try it as it does not easily lose its shape.
↓↓
[How to wash at home]
・ The water temperature is30Below degrees (normal water temperature)
・ Fold it neatly, put it in the net and put it in the washing machine.
・ Detergent is a wool washing detergent, wash with a hand-washing course that can wash delicate materials, use a fabric softener, and then dehydrate in a washing machine.
* Hand squeezing may cause wrinkles, shrinkage, and elongation, so a dehydrator is recommended.
・ Shape it to its original size and lay it flat.
* Please do not use the dryer as it may cause shrinkage and hairballs.
〇 Material selection
"The best raw wool" and "the best spinning"
Was givenRare cashmere 1st grade threadOnly used.
Grades from "1 to 9" are given according to the length and fineness of the fiber and the mixing rate of foreign substances.
The amount of cashmere that can be obtained from the head of the cashmere goat, which is the raw material, is only about 170g.
Valuable1100% grade cashmereIt is knitted luxuriously.
〇 Commitment to Made in Japan
UTO1992From the year28Year,Specializing in cashmere knitWe plan and sell it at our own factory in Kitakami City, Iwate Prefecture, and carefully manufacture each one.
It is said that there are few companies in the world that specialize in cashmere knitwear.Material / texture / feelTo keep "high quality" made in Japan That's why I keep sticking to.
~ Commitment ~
Shukuju = washing process that determines the texture
By washing it so that it can swim, the cashmere's original downy hair can be raised.
Shukuju requires a high level of skill and skill.
Commitment to natural drying
After squeezing, the cashmere knit is dried.
Nowadays, it is common to use a dryer to dry in a short time,UTOAre all "naturally dried".
It takes time and effort, but it is the gentlest way to cashmere.
〇Fun to choose from many colors!
From pale to deep colors ...
UTO cashmere is alwaysAbundant colors "20color"You can choose from.
Color is the life of knitwear. The excellent color of cashmere is due to the spinning company's "dyeing masters".
"Top dyeing" (dyeing from cotton)Blend many colors in the state of cottonThen, one "color" is completed. For example, "standard color red" is blended with "3 to 5 different colors of red".
Gray etc. are included as "black, white, light beige, dark beige, light purple, blue", and "depth" comes out in the color.
We carefully knit the yarn because it is a yarn that has been spun by "coloring" with such effort.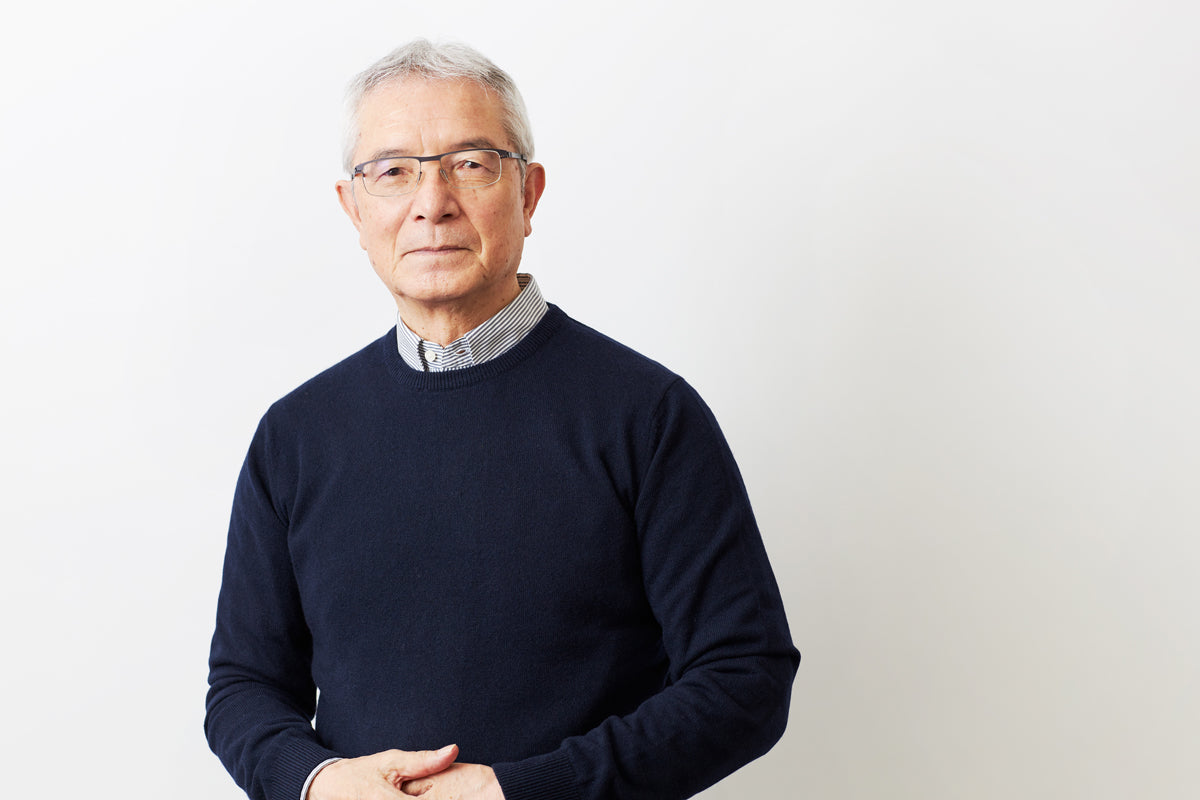 We aim to be the world's best Casimyanit manufacturer. You might think it was something that spread the great Furoshiki (the great furoshiki).However, in the near future, the UTO is seriously aimi...
Read more